Z Studio has a great new location in beautiful and vibrant South Tulsa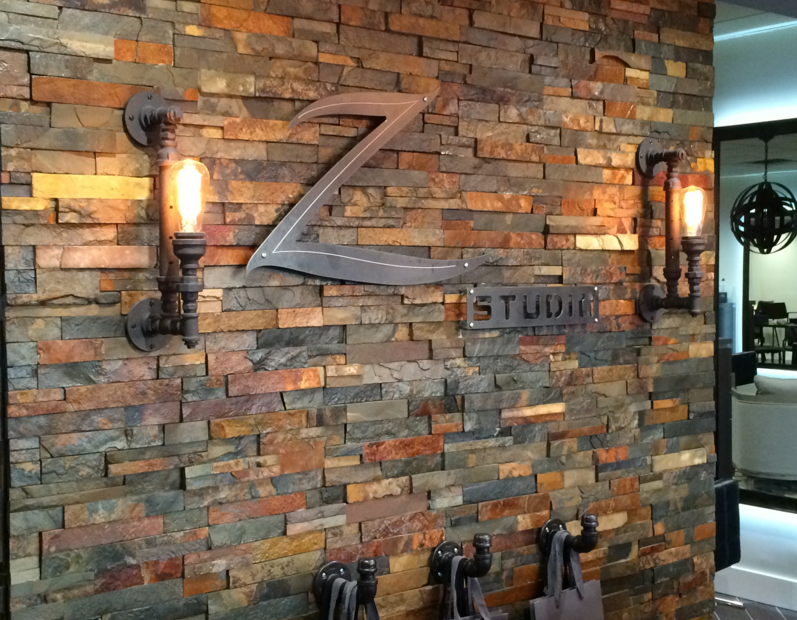 Image: Z Studio Brookside
Not to toot our own horn, but since opening in 2010, Z Studio has experienced a ton of growth. We nearly quadrupled our number of artistic team members (going from six to 22), and we doubled our square footage when we moved to our Brookside location. Our guests drive in to see us from as far away as Kansas, Arkansas or Texas. Today, we're proud to share the details of our brand-new, second location in South Tulsa.
Okay, maybe we are tooting our own horn. But think of that horn as a party kazoo and picture a flourish of confetti raining down, because we're celebrating not only our growth, but also the growth of the entire Tulsa community. Pour yourself a glass of bubbly (seltzer, champagne or other) and read on to get the scoop.
The Z Studio difference
Aesthetics are important—especially for a salon. We wanted an interior that felt inviting yet cutting-edge, with nods to its Oklahoma roots. And we found the perfect designer in Karen Rebele of Details & Design, who did the interior design for both our Brookside and South Tulsa locations. She warmed the industrial-chic space with the perfect mix of local reclaimed hardwood, rough-hewn rock walls, cork wallpaper, handmade iron fixtures and custom backlit mirrors.
"We knew we wanted to be set apart with something different," says Beau Barbee, owner and master stylist. "The salon is modern but not stuffy. People say it is chic but not overdone."
Meet the neighbors
Our 2,300-square-foot Brookside location isn't just beautiful inside—it's surrounded by natural beauty outside, too. Less than a mile away from a 100-acre riverfront park, A Gathering Place for Tulsa, will soon offer a great jumping-off point for exploring the nature paths, pond, playgrounds and more once complete.
And our brand-new South Tulsa location also has great neighbors. "The shopping center has a Pure Barre, a yoga studio, and a couple popular restaurants and a handful of great, local boutiques," says co-owner and Drew Anderssen. "This area in South Tulsa is being reimagined to better fit the needs of residents. Lots of great homes, people and businesses are coming into that area, and we're happy to be in one of the most prominent locations, at 89th in Yale in the Tuscana on Yale Shopping Center"
It's all part of the growth and evolution of Tulsa.
"There's great urban development happening, giving people more reasons to reconsider the city of Tulsa rather than the suburbs as viable places to eat, shop and spend time," Beau adds.
What people are saying
Z Studio continues to be recognized as an innovative leader in the industry, and har, In March, we were recognized as one of the nation's top 200 salons in two categories, including Growth, by Salon Today 200. We also received a STAMP award in 2016 from Salon Today.
But the greatest reward comes from growing our team members.
"We believe our team is like our family, and we want to invest in the growth of our business," Beau says. "We're able to bring a consistent brand and quality through ongoing education. Z Studio makes sure our staff is highly engaged in on-going training and education on trends, as well as the technical skills needed to be a great stylist and provide a great experience for our guests."
James Orr, an in-salon educator and master stylist, says the strategy is working. "I have seen my business take off—the growth I have had in the last three years is more than I ever experienced," he says. "I know I am a much better stylist now. … It's great to watch Z Studio grow and be successful."
Of course, that success wouldn't be possible without you, our guests, friends and neighbors. Our South Tulsa location is opening in early July, and of course, you can always book with us in Brookside. Thank you for the support—and we hope to see you soon.
Comments