What We're loving this Spring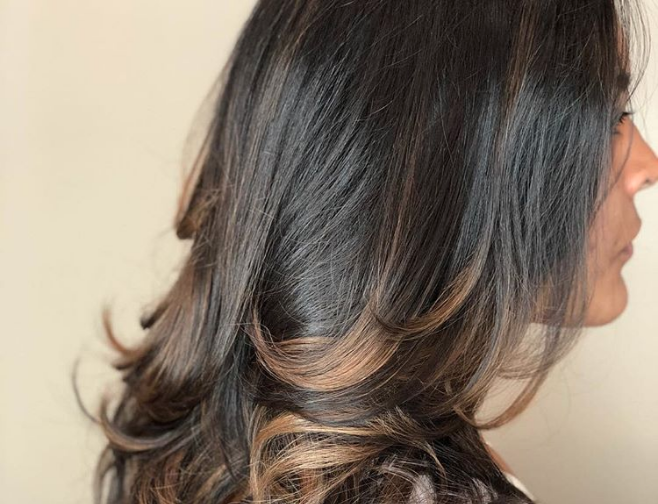 We can't help but feel giddy when a new season rolls around—between the new trends and wardrobe choices, we're full of new ideas and inspiration. Ahead, you'll find the notes we took during two of our favorite NYFW shows—and the products you'll need to achieve your new style.
OUR SPRING MUSES
This spring, we took it to the runways for what's trending. The Zero + Maria Cornejo and Victoria Beckham NYFW shows left us with some serious inspiration.
What really caught our eye from these shows? The 70s vibes and easy, breezy styles. We're seeing a lot of ponytails and pixies (perfect for all the sunny days to come!) with a retro twist, and a natural, easy feel to them.
HOW-TO: GET RUNWAY-READY AT HOME
While the lived-in look is perfect for any gal on-the-go, we have a couple of product recommendations to make it even easier. To start, prep hair with Pureology Hydrate Shampoo and Conditioner, and Pureology Air Dry Cream from mid-length to end. This combo keeps hair soft and hydrated—and effortlessly on-trend. (Bonus: keep Redken All Soft Argan-6 Oil on hand for an even bouncier, flowy style all day long.)
WHAT'S HOT FOR SPRING
We've picked up a new line here at Z Studio, and we couldn't be more obsessed. Eufora isn't just a product line—it's a game changer. Its base ingredient, pharmaceutical-grade aloe (rather than water), sets it apart as its own category of healthy hair care—making it far more luxurious than we could have ever imagined.
Some of our favorite products include the Beautifying Elixir line, Eufora Boost Spray and the Beautifying Serum.
To learn more about the Eufora line and get more tips on your next spring style, stop in to either of our Tulsa locations!
Comments