Summer Trend Report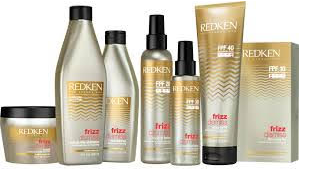 Summer is the time when you just want to grab a cold drink, some tunes, a shady spot by the pool, and chill out. No-fuss hair is a must—and thankfully, it's a major hair trend. What else does the steamy Tulsa summer have in store, style-wise? James Orr, In-Salon Educator and Master Stylist at Z Studio in Brookside, has the scoop.
Summer time, and the living is easy
Beach babes everywhere are embracing natural texture and low-maintenance color. "For summer, it's a lot of balayage and people working with their natural texture," James says. "Braids are huge. You'll see a lot of lived-in, organic-looking styles that are just effortless."
Perm power
That emphasis on texture means the resurgence of perms—they're back and better than before. "Perms are much done on bigger rods," James explains. "It's more of a beachy wave texture than the tight curl of the past."
Color theory
When it comes to color, nothing says summer like sun-kissed, golden hair. "It's summer, so everyone wants to be blonde. Golden beiges, warmer blondes—it looks like the sun did it," James says.
Want to go even warmer?  You're in good company. "People are playing with fiery reds. They're not afraid to push it a little further."
Summer Product Recommendations
James recommends the following products to complement the looks of summer.
Pureology Colour Fanatic: Spray in hair before swimming in a pool or lake to protect from harsh water.
Pureology Perfect 4 Platinum Miracle Filler: If your hair is feeling dry and brittle, use this to keep lifted summer hair looking and feeling fresh.
Redken Air Dry Cream: Too hot to turn on the blow-dryer? For a natural, air dried style, use Redken Frizz Dismiss Rebel SPF40 to seal flyaways and protecs hair from UV rays.
To test-drive a new style (or just talk trends), request an appointment online. Bring a friend and you'll both get special gifts. We look forward to seeing you!
Comments