Re-Opening Procedures for Guests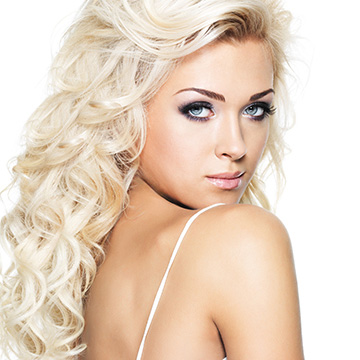 HOURS UNTIL FURTHER NOTICE
BROOKSIDE:
8am – 9pm      Monday – Friday
9am – 9pm       Saturday
12pm – 6pm      Sunday
SOUTH TULSA:
9am – 5pm        Monday
8am – 8pm       Tuesday – Friday
9am – 5pm       Saturday
CLOSED          Sunday
GOOD NEWS!! We will be reopening on May 1st! We know you have some questions and concerns. Listed here you will find some useful info from us at Z Studio and what you can expect from us.
We want to be very clear that we are taking your safety and that of our staff very seriously. There are many new safety and sanitation initiatives that we are implementing but we want to inform you of the most important:
Medical-Grade Sanitizing
Before we open, hospital-grade hydrogen peroxide fogging will kill germs in the air, under, around, and on top of every surface. After treatment is finished, the air is safe to breathe, with no irritating chemicals left behind. This process will be repeated monthly in addition to our regular sanitizing schedule. 
Social Distancing
We are splitting our Service Providers into shifts—reducing the number of people in the building by a minimum of 50%. Service Providers will be working at every other station. We are thoroughly sanitizing each station and salon chair with hospital-grade sanitizer approved by the CDC.
During this time of limited capacity as a result of social distancing guidelines, we must strictly adhere to our cancellation policy. Please do not cancel appointments without 48 hours notice; this simply prevents our team from having empty holes in scheduling at a time when we have a backlog of requests for appointments. Appointment requests from guests who have not previously visited Z Studio may be asked to provide a credit card number at the time of booking to preserve the integrity of our policy and our limited appointment capacity at this time.
Masks
All of our staff is required to wear a mask. We request that you wear a mask to your appointment; if you do not have one, we will be happy to provide you with one upon arrival.
Touchless Greetings & Goodbyes
We will not be shaking hands or hugging at this time, but please know how much our team appreciates your support and loyalty right now, and always.
Cover-ups
Color clients will be handed a clean smock upon entering the salon and haircut clients will receive a fresh cape for their service with a Sanek strip. Please come in freshly-cleaned clothing. 
No Beverages
We will not be offering any beverages at this time other than water, however you are free to bring your own.
Limited Items and Guests
We ask that you arrive for your appointment at the time of your appointment and no earlier. Please limit any belongings that you bring with you, perhaps to only your phone and forms of payment (rather than your handbag). Please do not bring any extra guests with you and please do not bring children to your appointment at this time.
For those who already have an appointment scheduled, our Front Desk Team will be calling soon to confirm or reschedule soon, if they haven't already. We will be working hard to accommodate the many changes that have occurred.
If you have an underlying health condition we ask that you wait to return to the salon until May 6th per state guidelines. In addition, if you have been ill or around someone who has been ill, please wait 14 days to reschedule your appointment.
We ask for your patience and understanding during this time as we are working quickly and very diligently to be both accommodating and conscientious to your needs. We are incorporating extensive new and improved sanitation practices into every aspect of our company, including regulations set by the State Health Department and Board of Cosmetology. 
Thank you very much for your love, kindness and support during this difficult time in history. We look forward to seeing you in the salon soon! 
Beau Barbee
Owner, Z Studio 
Comments