"I'd Rather You Buy The Shampoo Than Tip Me"
DEAR GUESTS & FRIENDS,
If it comes down to it, I would rather you buy the shampoo than tip me. That sounds crazy right? But let's break this down.
I recently read this in an article from @BehindTheChair, an online industry publication for beauty professionals, and I absolutely agree. Here's what the article went on to say:
You sit down in my chair, show me pics of the hair of your favorite influencers and celebrities and we get down to business. As I foil your hair I ask you, "what are you using at home?"and you say "I can't remember, I got it at Target." You then proceed to tell me about how your hair feels dry or flat or "never holds a curl" and I make my professional recommendations, but I know you just see dollar signs in your head.
Pureology, a brand I love and sell @ZStudioTulsa, claims they have 70 shampoos in a bottle. 70! That's over two months of washes!! Now it's $29.50 for a bottle. Divide that by 70 and you're paying only $0.42 per shampoo. Add in conditioner and you're still looking at less than a $1 per wash. That's it. Is your hair not worth $1?
Shampoo and conditioner are the back bone of your hair care routine. If you have nothing else but professional, sulfate free, paraben-free, correctly selected shampoo and conditioner you are on your way to maintaining healthy, long lasting, colored hair.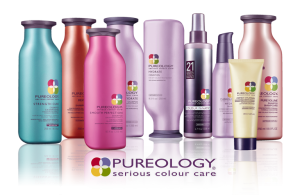 To our Z Studio guests, Insta-friends, and all of the above: your stylist isn't trying to just "sell you shampoo," they are trying to ensure their work and keep your hair healthy. And if you sit in my chair, you will know that I won't sell anything I don't really believe in.
To be honest, I don't make a lot off of selling you products. I really don't. But if it comes down to me getting a tip and you buying the right shampoo, buy the shampoo, I promise it's the right decision.
With love,
Jenny Z.
In-Salon Educator, Z Studio Tulsa
Comments