Hair Color Trends We're Obsessed With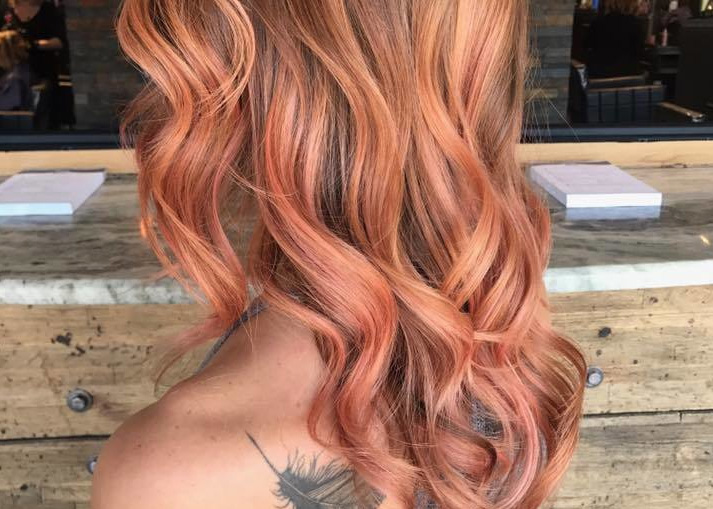 From pops of peekaboo pastel to beautiful contouring color, hair color is having a moment. And at Z Studio, we couldn't be happier, because there's nothing we love more than self-expression—and today's color trends are the ultimate creative outlet.
Read on for the hair color trends we can't get enough of, products we can't live without and ways to keep that fresh-out-of-the-chair look, longer.
WE'VE FALLEN HARD…FOR FASHION COLORS
While Kylie Jenner has been posing on Instagram with teal hair for what feels like forever, fashion colors have recently made the leap from celebrity photo shoots and runways to real life (and we can't get enough). From subtle shades of rose gold to bold ultra violet hues, these colors are here to standout and make a statement.
What are we using to create those bold, unique hues? Wella's Color Fresh Create line. With full customizability and a vibrant color palette, this semi-permanent color line can give you the color you've always wanted—and as a #1 rated Wella Professionals Global Elite Salon, we can make the magic happen.
DIMENSIONAL HIGHLIGHTS—WE LOVE YOU
Whether you want to test-drive a color or show your playful side, we love a good dimensional highlight. These highlights frame your face and give your locks the appearance of layers (even if you don't have any). It's a fun way to get the highlights we all know and love, with an updated twist.
One reason we're fans: from updos and braids to killer curls and waves, this hot hair trend encourages cute (and creative) hairstyles to show off the color in your hair. And, for those amazing styles, you'll need a texturizing hairspray for an all-day (and all night) hold. Meet Redken Wind Blown 05 Dry Finishing Spray—it's a mild control hairspray that gives you weightless volume and fullness with a flexible finish—a.k.a., the perfect windswept look to compliment your all-over dimensional highlights.
BALAYAGE is in (again)
Balayage may have been around for a while, but this look is still a crowd pleaser.
From trendy celebs to the girl-next-door, everyone is doing it, and we *still* love everything about it. This hand-painted hair has a softer, more natural look.
Another reason we love this look: it's low maintenance. This technique isn't applied to the roots, allowing hair to grow out flawlessly for less upkeep (and money). The highlights are hand-painted and are typically only a few shades lighter than your hair color, adding definite dimension without a drastic contrast. Did we mention it looks great with any style or cut?
With a lived-in color, you're going to want a natural shine, too. Pureology Hydrate Sheer Shampoo and Conditioner keeps hair shiny and vibrant (a win-win for those that color!). And for even more of those chill, fuss-free vibes—here's a tip: finish with Hydrate Air Dry Cream for a shiny, effortless style—no hair dryer required. Not only will it save you time, but it'll keep your locks free from heat damage.
LOVE YOUR COLOR, LONGER
Keep your color looking fresh long after you've left the salon with Keratin Complex Timeless Color Fade-Defy Shampoo and Conditioner. This simple two-product line works together to seal in color and amp up the vibrancy, all while strengthening your hair and adding extra shine, thanks to the paraben and sulfate-free formula.
Considering a color update? Book your appointment at Z Studio at our South Tulsa or Brookside locations. No matter if you go bold or stay subtle—just remember: own it.
Comments