Curled to perfection… Brought to you by Wella Professionals…
Is frizz taking over your curls? Do you have to use so much scrunching spray that your hair doesn't move once it's dry? Do your curls fall flat and look dull?
Here is Wella Professionals sharing Shiny Curl Must Haves… Pearl Styler and Velvet Amplifier. Shine, hold and flexibility all in one style.
Z Studio… The Art of Hair has your Wella Professional must haves.
https://twitter.com/WellaPro/status/453547850186510336/photo/1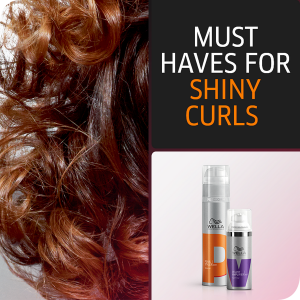 Comments