Construction Update No. 5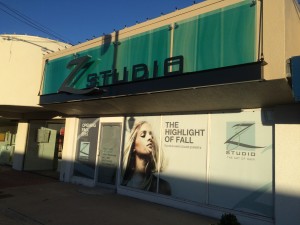 So you did it. You drove through Brookside and happened to see the sign out front of our new location at 3511 South Peoria Avenue in Tulsa. And now you're wondering, "when will it open?"
Well, this is it! The final week of our construction timeline is here, and our team is hard at work putting together the finishing touches for our official first day of business in the in the heart of Brookside. We anticipate opening next week, pending the outcome of our City of Tulsa inspection and occupancy certificate.
But, because it's the week of Thanksgiving, we'll save the fanfare of a "Grand Opening" for a time down the road, when we can truly celebrate in grand fashion with our loyal guests who have helped us accomplish this incredible  achievement.  As we enter Thanksgiving week, please know how THANKFUL our entire team is for your help along this journey.
Note: Images above are not from this week (we have to keep some of the pictures a secret from our guests, and team members until "the reveal")!
Keep checking our blog for another update early next week on the official first day of business in our new location! We have availability next week, including many open slots for reservations on Black Friday, the day after Thanksgiving. We will also be open on Monday this week to accommodate pre-Thanksgiving gathering requests. Schedule your reservation for next week here.
Speaking of Black Friday, we'll be offering a great deal on Z Studio gift cards on Black Friday. Purchase a $100 gift card for someone else, and get a $25 gift card for you for free. A Z Studio gift card can be used towards service or retail products and styling tools. Happy Thanksgiving!
Comments