Construction Update No. 2
As you've probably already heard, Z Studio will be moving to a 3511 South Peoria Avenue, in the heart of Tulsa's Brookside district, this fall. And, while Fall is already here, we still don't have a firm date for our move.
However, we can tell you that the construction continues at an aggressive pace, in hopes of an opening in early November.
As of early last week, the plumbing rough-in was completed. As soon as that plumbing inspection was complete (and passed!), a concrete truck rolled late last week to add concrete back in and over the  new plumbing.
Walls have been framed and are in the process of being sheet rocked.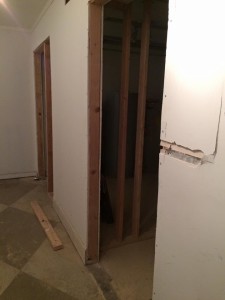 Minor problems on the roof have now been fixed. An improved roof and HVAC system will help us move airflow better, making the salon more comfortable throughout.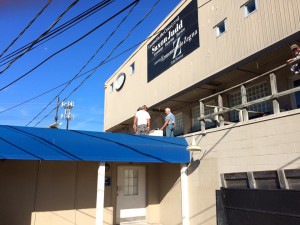 And, yesterday, the prep to add new flooring began. During the prep, our construction team found the floor in the front of the salon to be loose, and took action to get the surface to a point to provide a solid surface. That process continues today, as our prep continues.
We'll continue to update our blog with the latest pics of our construction progress. Thank you for being a loyal guest. And, if you've never been to Z Studio, we invite you to try our "Art of Hair" experience today. Ahead of your visit, view our Reviews on Google (just search Z Studio Tulsa), on our website, and on our Facebook page. We always provide a free consultation, welcome walk-ins, and you can even request your appointment online. To reach us by phone, call (918) 743-5353.
Finally, as one of Tulsa's teaching salons with an incredible associate program for developing new talent, we're continuing to grow our team of expert colorists and stylists. So, if you or someone you know might be interested in joining our team, we invite you to stop in to our current location at 4516 South Peoria Avenue, or apply online.
Comments