Color Experts Continue Education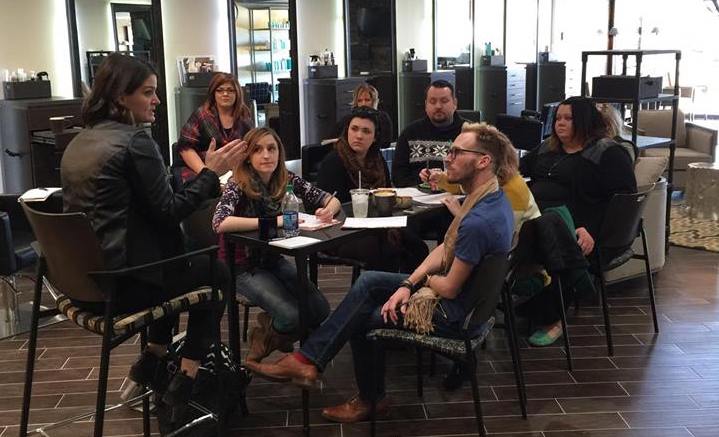 As with anything in style, fashion, and hair, trends are always changing.
Z Studio has always believed that if we want to be a market-leading salon in Tulsa, we have to continue to provide our team with the tools necessary to stay on top of the latest trends in hair styling and hair coloring.
We've been dubbed, "Tulsa's Hair Color Experts," as a result of the work we continually do to help keep our team ahead of (and on top of) the latest trends. It's a moniker we take very seriously, and one we want to keep.
Our continuing education program has three major components: in-salon classes for stylists and support team, out-of-salon seminars for stylists and support team, and our phenomenal associate program for new team members are all key elements of our success as experts in color.
We started plotting out many of the educational programs for our 2016 calendar in mid 2015. And as a result, just 11 days into 2016, our team received the first in-salon training of the new year with a visit from Wella Professionals Master Color Expert, Jenni Rea.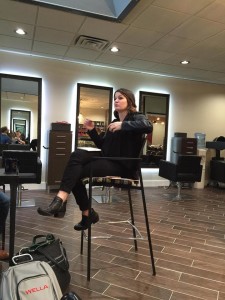 Our team spent the day today with Jenni learning new formulations (and applications) for incredible color results, including corrective and fashion colors. As a result of today's training, we believe we can provide our guests with even more amazing color results.
On-going educational programs at Z Studio, like the in-salon visits we receive as part of our Wella Global Elite Salon status, will help us continue to live up to the expectation you have for us as "Tulsa's Hair Color Experts."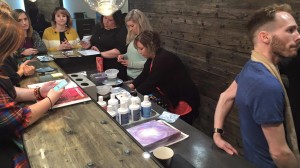 Thank you for putting the trust of your hair (and the color you wish for it to be!) in the hands of our team. It's an honor and a privilege to serve you in our beautiful new location in the heart of Tulsa's Brookside. If you're new to Z Studio, we encourage you to drop by to meet our team and tour our salon at 3511 South Peoria Avenue. We provide free consultations, while we always welcome walk-ins, you can certainly request a reservation online or call to schedule at 918-743-5353.
Comments