5 Tips To Look Your Best On Instagram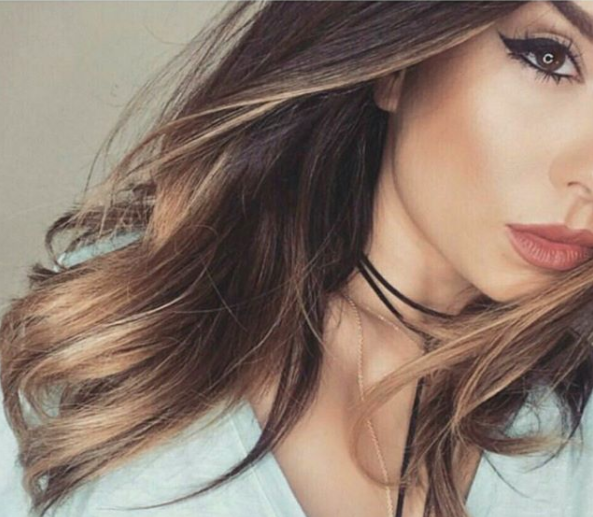 Any opportunity is a selfie opportunity. But more often than not, we take anywhere from five to 50 pictures just to find one perfect shot—and then end up taking even more. To help cut down on your phone storage, we're here to give you some of our favorite tips to looking your very best on Instagram—and don't worry, you can still use your favorite filter.
LIGHTING IS EVERYTHING
Lighting is as crucial as your filter choice. Our favorite lighting hack? Pull back those curtains and let the sun shine through—natural lighting is your new best friend.
BE BOLD
For a quick fix to freshen-up, only one rule applies—add a bold lip! From reds to hot pinks to deep plum purples, pick a shade that will enhance your skin and hair color – and enhance your smirk. (Bonus: it's an easy way to look like your makeup hasn't been on since 7 a.m., too.)
BE MINDFUL OF YOUR BACKGROUND
A busy background can draw the attention away from the focal point and be distracting (Hello, dog in the background!). If possible, we love a bright white background to make your natural beauty (and your bold lip color) pop.
KEEP IT ALL TOGETHER
We're firm believers in this—your hair is a crucial component to your selfie, so make sure it's in all of the right places come camera time. We're obsessed with Redken Fashion Work 12 Versatile Working Spray for quick touch-ups, and Redken Forceful 23 Super Strength Hairspray for those long days at the office or big events.
KEEP IT REAL
In other words, smile like you mean it! So when you're having a great hair day (and even after you've spent the day at one of our salons) or just feelin' yourself, your mood won't be masked—no matter how many filters you use.
For more selfie tips, stop in to our Brookside or South Tulsa salon! (But be prepared—we'll probably ask to take a selfie with you.)
Comments